What to Look for When Buying Office Space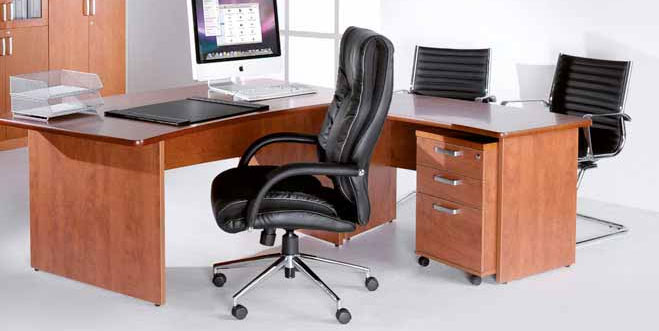 Rule number one when buying a building for professional use: don't act as if you're buying your dream home. When you buy a house, you put your heart and soul into it. Something as minor as an ugly door handle might make or break a sale. When you purchase a building for your business, however, it requires less emotion and more common sense.
Buying commercial real estate is like sport fishing: at any given moment, you've got multiple lines out in the form of offers on different properties, and the prize catch is making money off the property you purchase. Kick emotion out of the equation, usher in logic, and the property will greatly enhance your business profits. But first, you must be aware of the most important considerations for buying commercial real estate.
Consider Your Company's Growth
Purchasing a commercial space doesn't work for every type of business. If you're in a stable industry and have an established business, such as a dental practice or an insurance agency, then buying property makes a lot of sense.
However, if you are a startup in a fast-paced industry, I strongly recommend renting instead of buying. You might have 10 employees now, but how many will you have in three years? Don't tie yourself — or your capital — down to a building that might not fit your needs (or your employees) in a few years.
Location, Location, Location
Whether you buy or rent, choosing a prime location for your business is a great way to gain a competitive advantage. Brand awareness, increased foot traffic, and more access to talent are all benefits of settling down in one location.
Ask yourself the following questions before choosing your corporate location:
Is the commute reasonable for most of my employees? This includes the time it takes them to walk from their parked cars to the building.
Is the building in a convenient location with easy access for my customers? Figure out where most of your customer base is located, and move toward them if you can.
If your employees often have to leave for meetings, will the building be close to where they meet? Travel time is money, too. If you have 25 employees whose pay and benefits average $40 an hour, then your labor costs are $1,000 an hour. If your employees waste an average of 15 minutes a day getting to your office space, that costs you an extra $50,000 a year.
Is it relatively close to the airport? Out-of-town clients' travel time (including from the airport to your office) shouldn't be any longer than necessary.
Is there plenty of convenient parking for customers? You don't want a bad parking lot to be your customers' first impression.
Does the quality of the building communicate my firm's success? You need a building that radiates the hard work, unique culture, and values of your organization.
All Things Considered
There are many things to keep in mind when purchasing your office space, and each dollar spent on the property should be evaluated thoroughly. It would be in your best interest to check with an attorney or real estate broker to determine which closing costs are customary for a buyer to pay and which ones are not. In addition, hire a professional building inspector to compile a thorough report on the building's condition.